Feature01
Can be used to bond a wide variety of workpieces, no matter the shape
Provides energy efficient and high-strength bonds while also reducing the chances of oxidized layers and impurities from occurring. Can be used for bonding a wide variety of workpieces that have different shapes and sizes, such as laminated foil, stranded cables, and tabs.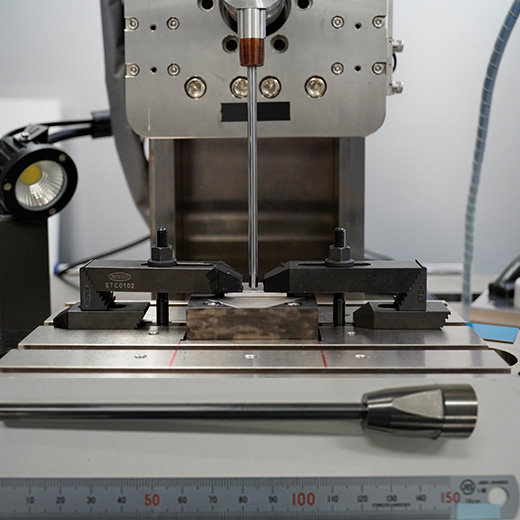 Feature02
Bonding can be done with long horn tips that are φ 2.5 and have a length of 110 mm or more
As with the 20kHz-HP, the Ellinker-20 kHz provides strong bonds while maintaining the quality of workpieces. It can be used effectively for cylindrical type, LiB (2170,18650, etc.) can-bottom bonds, and for mass production.