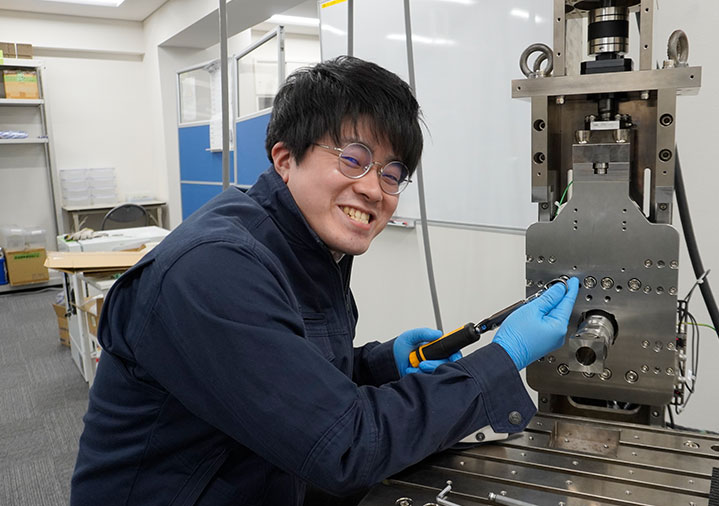 Department / Position Technology Management Department
Mr. Ota
Length of serviceTwo years
HobbiesTennis, cars, video games, music
Job description
We carry out a broad range of design-related work: from designing equipment parts, tips, and installation jigs, to jigs to match the geometry of our customer's workpieces. In addition, when we receive a test request from a remote customer, we perform a wide range of tasks, including shooting and editing of bonding videos, in order to convey the test results in an easy-to-understand manner.
Why did you join LINK-US
I wanted to be part of a company that has revolutionized the bonding industry with its one-of-a-kind patented technology, and to take on new challenges together with them. Even after joining the company, regardless of the department, we are supported by various senior members, and are able to take on new challenges without being stuck to just one job.
What do you like about LINK-US
I like working here because it is easy to communicate without barriers between departments or generations, it has a vibrant and lively environment, and because it has a corporate culture with an energy that is unique to ventures companies. I am really inspired by this kind of environment, and make every effort to keep up with the people around me.